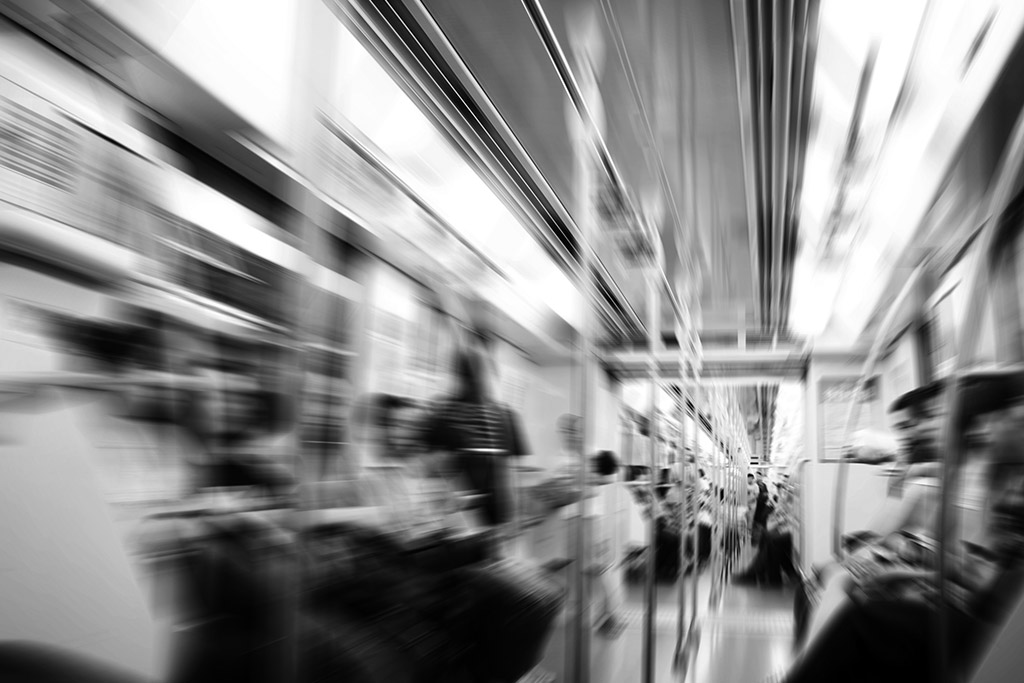 Inspired by the successful and long-standing Poems on the Underground in London and Wiersze w Metrze in Warsaw, as well as similar projects run in various capital cities all over the world such as Paris, New York and Montreal, EUNIC Brussels brings European poetry in its original languages into the Brussels public space. Over the past 4 years, 100 European poets have presented their poems in the framework of the project. The public of Brussels gets a chance to discover the great variety of languages and literary talent in Europe, enriching their daily routines with a unique and creative experience.
The goal of the past four editions was to put poetry into the Brussels public space, in the tramways, the metro trains, the busses. This year we are focusing on the quality of the poetry events and the launch of a brand-new website.
Our various partners during the past editions were: Brussels International House of Literature Passa Porta, Center for Fine Arts BOZAR, the City of Brussels, the European delegation in Brussels, the Galerie Anspach, Loterie Nationale, STIB/MIVB and Actissia.
The poets presented in Brussels: Monica AASPRONG (2014) | Alev ADIL (2014) | Cristina ALZIATI (2015) | Ursula ANDKJÆR OLSEN (2013) | Ostups ARTIS (2012) | Özdemir ASAF (2013) | Bernardo ATXAGA (2016) | Emily BALLOU (2011) | Ingmāra BALODE (2015) | Stéphane BATAILLON (2012) | Faraj BAYRAKDAR (2016) | Maya BEJERANO (2013) | Julia BIRD (2012) | Itxaro BORDA (2015) | Ida BORJEL (2015) | Stephane BOUQUET (2015) | Marlena BRAESTER (2016) | Harkaitz CANO (2017) | Branko ČEGEC (2013) | Gillian CLARKE (2014) | Francis COMBE (2013) | Rui CÓIAS (2014) | Aleksandra DAŃCZYSZYN (2015) | Serge DELAIVE (2014) | Kristin DIMITROVA (2014) | Lidija DIMKOVSKA (2016) | Ricardo DOMENECK (2016) | Vladimir ĐURISIC (2017) | Athena FARROKHZAD (2014) | Lydia FENKART (2015) | Mária FERENČUHOVÁ (2015) | Pierre FOURNY (2014) | Erich FRIED (2011) | Zuzana FUKSOVÁ (2017) | Vasile GÂRNEŢ (2014) | Vasco GATO (2011) | Peter GHYSSAERT (2015) | Vasco GRAÇA MOURA (2012) | Wioletta GREG (2016) | Hagit GROSSMAN (2014) | Mariangela GUALTIERI (2014) | Maja HADERLAP (2012) | Yasmin HAFEDH (2013) | Inger HAGERUP (2012) | Martina HEFTER (2014) | Elena HIDVÉGHYOVÁ-YUNG (2011) | Marin HONDRARI (2015) | Petr HRUŠKA (2014) | Laura IANCU (2014) | Clara JANÉS (2011) | Carl Jóhan JENSEN (2013) | Jan JÍLEK (2012) | Antanas A. JONYNAS (2011) | Nuno JUDICE (2017) | Rudolf JUROLEK (2014) | Sissal KAMPMANN (2015) | Maarja KANGRO (2017) | Jaan KAPLINSKI (2011) | Constantine P. KAVAFIS (2012) | Frank KEIZER (2013) | Eeva KILPI (2012) | Veronika KIVISILLA (2015) | Anatol KNOTEK (2014) | Claudiu KOMARTIN (2011) | Gueorgui KONSTANTINOV (2012) | Szczepan KOPYT (2013) | Barbara KORUN (2014) | Onno KOSTERS (2012) | Elyesa KOYTAK (2016) | Ryszard KRYNICKI (2011) | Asko KÜNNAP (2013) | Irene LA SEN (2014) | Abdelatif LAABI (2017) | Jacques LACARRIERE (2011) | János LACKFI (2012) | Boiko LAMBOVSKI (2013) | Martin LARSEN (2014) | Erik LINDER (2014) | Radek MALÝ (2011) | Lieke MARSMAN (2011) | Marcelijus MARTINAITIS (2012) | Albano MARTINS (2015) | Simon MÁRTON (2013) | Mieze MEDUSA (2017) | Ceylan MEVLÜT (2012) | Immanuel MIFSUD (2011) | Luna MIGUEL (2012) | Aksinia MIHAYLOVA (2015) | Nils Christian MOE REPSTAD (2013) | Sinéad MORRISSEY (2011) | Fiston Mwanza MUJILA (2016) | Ion MUREŞAN (2013) | Adám NÁDASDY (2011) | Giuseppe NAPOLITANO (2013) | Irina NECHIT (2015) | Carl NORAC (2011) | Eiríkur Örn NORÐDAHL (2015) | Fatih OKUMUŞ (2017) | Tonnus OOSTERHOFF (2015) | Sigurður PáLSSON (2014) | Eftychia PANAYIOTOU (2012) | Giovanni PASCOLI (2012) | Chus PATO (2017) | Anne PENDERS (2013) | Katja PERAT (2013) | Eric PIETTE (2012) | Dana PODRACKÁ (2013) | Marko POGAČAR (2014) | Tóroddur POULSEN (2014) | Marts PUJĀTS (2014) | Jonas RASMUSSEN (2017) | Oddfríður Marni RASMUSSEN (2017) | Jorge RIECHMANN (2013) | Birk ROHELEND (2014) | Jürgen ROOSTE (2012) | Andra ROTARU (2017) | Tomasz RÓŻYCKI (2014) | Jacob SAM-LA ROSE (2013) | Xóchil A. SCHÜTZ (2012) | Georges SÉFÉRIS (2014) | Karl SEGLEM (2015) | Leta SEMANEDI (2014) | Peter SEMOLIČ (2015) | Krzysztof SIWCZYK (2017) | Rony SOMECK (2015) | Piotr SOMMER (2012) | Morten SØNDERGAARD (2011) | Aleš ŠTEGER (2012) | Lucija STUPICA (2011) | Anni SUMARI (2011) | Søren Ulrik THOMSEN (2012) | José TOLENTINO MENDONÇA (2013) | Indrė VALANTINAITĖ (2014) | Radu VANCU (2012) | Dániel VARRÓ (2015) | Petr VÁŠA (2013) | Peter VERHELST (2017) | Laurence VIELLE (2015) | Arvis VIGULS (2011) | Jochen WINTER (2013) | Mehmet YAŞIN (2015) | Agnė ZAGRAKALYTĖ (2013) | Melinda and Malin (2017)